Thousands of people took to the streets of several cities in Burkina Faso over the weekend, including the capital Ouagadougou, to protest against the growing insecurity in the country.
Opposition politicians called the demonstrations to denounce the government's handling of the crisis.
More than one million people have been displaced due to the frequent jihadist attacks that are also fuelling inter-communal violence.
Local journalist Moumini Soubeiga told BBC Newsday that people were tired of the killings – last month 160 people in Solhan were left dead and their bodies dumped in mass graves. It was the worst attack by an armed group in recent years and the UN chief said he was "outraged".
Soubeiga told the BBC "the security situation is not improving in Burkina Faso".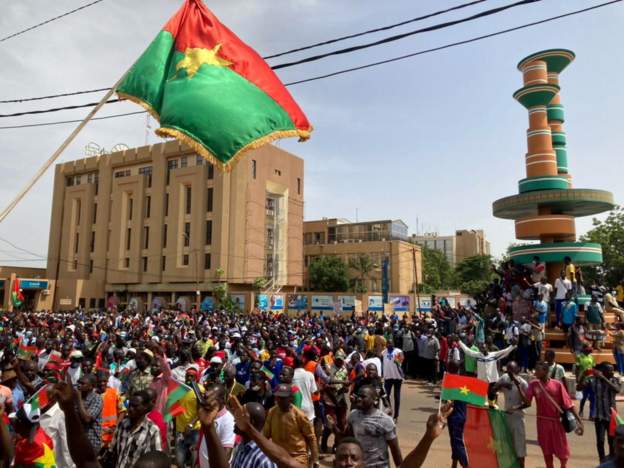 The opposition wants a national conference to discuss the humanitarian crisis that has developed because of the killings.
They also want security forces fighting militants to be supported more by the government as they too have become victims, with 11 officers killed in mid-June, Soubeiga told the BBC.
The government has so far heeded some of the opposition's demands as President Roch Kaboré dismissed the security and defence minister in a reshuffle last week.
The president has now appointed himself defence minister in a bid to improve security.
Source: BBC
Source: BBC